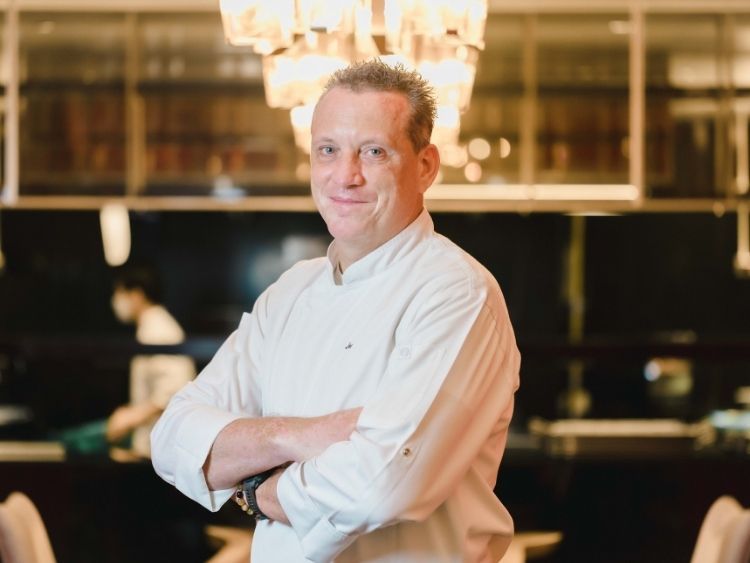 Jan van Dyk - Executive chef
Executive chef Jan van Dyk is from South Africa, and is an award-winning chef with a strong combination of culinary experience and management skills, coupled with a five-star international hospitality background. He has cooked for countless high-profile figures and celebrities, including Michael Jackson, Linkin Park, President Mandela, and State President F W de Klerk.
Having worked at leading properties at multiple destinations, Jan is familiar with a wide assortment of cuisines and direct exposure to Western, Middle Eastern and Asian cooking styles.

Jan joined The Athenee Hotel, a Luxury Collection Hotel, Bangkok, in 2021. He says that the hotel has a reputation internationally for excellence, and that he hopes to be able to further contribute by utilising his creativity and the passion he has for cooking.
He believes that his experience managing large teams of chefs will be a strong contributing factor, saying that it is vital to treat your team with respect, and that if you are a good leader, the team will follow. Also, allow creativity to let your people grow, and they will produce outstanding results, he adds.
As for Jan van Dyk personally, it is the satisfaction of his work that continues to drive him. "I love being creative and working with people, and seeing the smiles on guests' faces when they enjoy their experience and the work that my team and I have done," he says.